NUJU Chernivtsi Declaration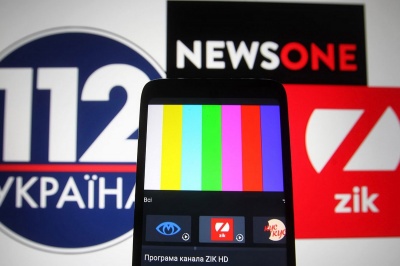 National Union of Journalists of Ukraine
Secretariat of NUJU Chernivtsi Regional Organization
Declaration regarding the statement of the NUJU head Serhiy Tomilenko
The unannounced Russian aggression against Ukraine have been continuing for seven years. Russia annexed Crimea and occupied a part of Donbas. In this hybrid war against Ukraine Kremlin also uses informational component, such as: open lies, fake news, shameless manipulation of facts. The purpose of this informational aggression is to spread division and discord among Ukrainians, to make them unsure of Ukraine's ability to successfully defend itself against the enemy and eventually defeat it.
The aggressor is helped by the Fifth Column in Ukraine, used by by Russian special services in various spheres of Ukrainian life, including the informational sphere. The enemy, in addition to finances and hired help of some local information servants, also uses the inconsistency of the previous and current Ukrainian governments, the lack of political will of its leaders, their unwillingness to systematically and consistently resist Russian information aggression, their inclination to take decisions according to the current political moment.
One of these decisions was the belated ruling of National Security and Defense Council of Ukraine and President of Ukraine regarding the imposition of sanctions on TV channels which were a mouthpiece of Kremlin in Ukraine and thrust Russian worldview on Ukrainians. Serving the political order and transmitting Russian informational manipulations, these channels were neglecting the standards of professional journalism, such as objectivity and impartiality. Their activities were an outright parasitism on the fundamental value of a democratic society – freedom of speech, which also implies journalists' responsibility to society.
That is why we were surprised by the statement of the NUJU head Serhiy Tomilenko, who called the sanctions against the TV channels "112 Україна", "NewsOne", "ZIK", "an emergency situation and an attack on freedom of speech,". After all, the real emergency is the Russian aggression against Ukraine. And in the conditions of a war, the country that was attacked has the right to defend itself – primarily by military means, but in the conditions of a hybrid war also by informational means. Ukraine is defending itself! This is her right, this is our right! To fight and to defend what is ours! To remain a country, to defend our independence and territorial integrity.
The Secretariat of Chernivtsi Region Organization of NUJU hopes that the national informational space of Ukraine will cease to be a hostage of the timeserving governmental decisions. We also hope that the Ukrainian authorities, at last, will make consistent and systematic legal actions regarding this important state-building issue, fully using the force of law in order to defend the right of Ukrainians to have objective information and true facts without fake news from Kremlin.
We encourage the journalists of our region to be conscious and responsible in the work with word, which is our weapon in defending Ukraine from the Russian invader.
February 8, 2021